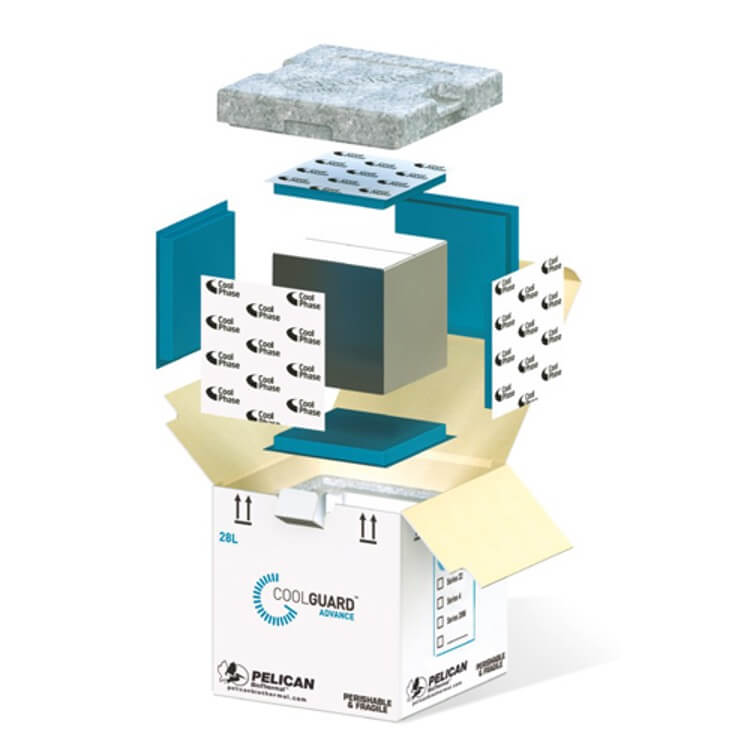 In today's post pandemic world, transporting vaccines to locations all over the world has become more important than ever. With more at stake, pharmaceutical companies need confirmation that not only will their products arrive on time, but that they will be kept at extremely accurate temperatures. This ensures the efficacy of the vaccines as well as the health and safety of those receiving the vaccine.
This is where the cold chain logistics side of the shipping equation comes in. While many will fail to see the difference between the two, after all, the typical supply chain is designed to operate from start to finish, right? Wrong. In fact, the differences between the cold chain and the supply chain are very clear.
One of the most obvious differences between cold chain and the typical supply chain is the use of temperature controlled, thermally protected packaging systems. With temperature requirements being much stricter with cold chain operations, the special packaging systems are needed to meet those needs. One of the award winning featured innovative packaging system solutions to look for, would be the all new CoolGuard™ Advance high-performance single-use shipping system. This shipper uses phase change materials and vacuum insulated panels to ensure maximum protection of valuable payload through use of standardised components with simple, error-free assembly.
Similar, Yet Different
Typical supply chain and cold chain operations are remarkably similar with cold chain operations requiring more data and a lot more paperwork. Operation teams within the cold chain must be trained to understand the unique needs of the products they are shipping if they are to keep them safe and in a controlled environment throughout their journey.
Cold chain is also much more integrated than a typical Supply Chain. This is because, to maintain product integrity, cold chains require a higher level of end-to-end control. And, depending on the cargo, there are certain bacterial, microbial, and fungal contamination issues that cold chain operators must be aware of if they are to avoid them.
Bespoke Shipment Monitoring Solutions
Through our innovative shipment monitoring solutions which feature the all new, innovative ELPRO LIBERO CL/CH PDF data loggers. These USB PDF data loggers are now built in with Bluetooth technology and internal temperature/humidity probes, measuring a range from -30C to +70C / 0% RH to 100% RH. In addition, the team of global shipping experts at Cold Chain Packing & Logistics also ensure that deliveries are accurately tracked and client receive real world, usable data with our real time monitoring devices in every shipment.
Cold Chain Packing & Logistics' bespoke shipment monitoring solutions offer on-road delivery planning, in-transit proactive cold chain goods salvaging, cold chain warehouse compliance automation, protection of high-value inventory in-transit, and auto-updating transport compliance paperwork.
Contact Cold Chain Packing & Logistics
Cold Chain Packing & Logistics' custom-tailored solutions are designed to comply with the World Health Organization's good distribution practices (GDP) regulations as well as Saudi FDA guidelines. To learn more about how we can help cool your supply chain, contact Cold Chain Packing & Logistics today and speak with a Pharma Logistics distribution expert who can answer any questions you might have.
If you enjoyed this article, please feel free to share it on your favourite social media sites.