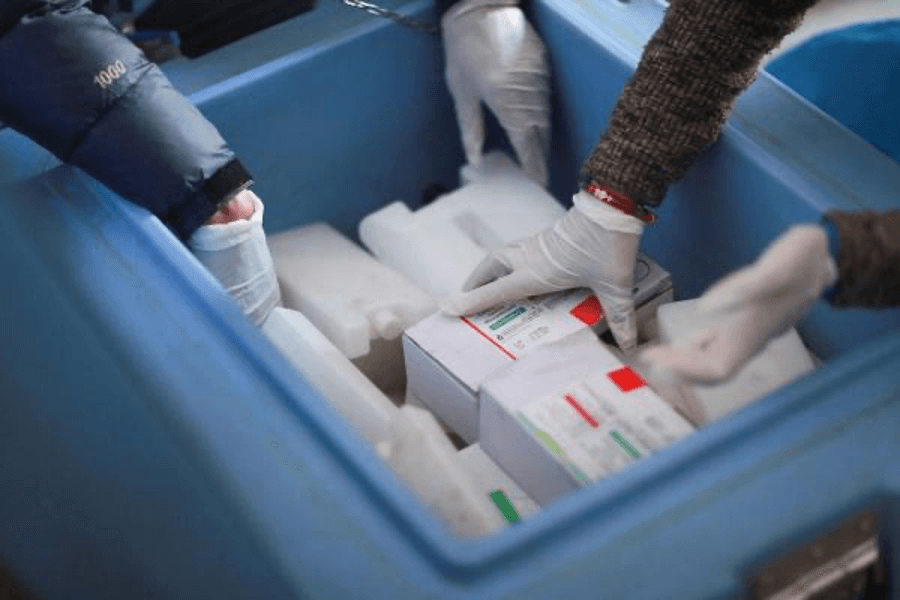 The cold chain's effectiveness and logistics structure makes it seem as though it has been around since the dawn of time. After all, the cold chain is one of the most accurate and reliable forms of shipping when it comes to ensuring that important pharmaceutical products reach their destination safely and on time. Even so, cold chain has only been around for about a century or so.
The History Of The Cold Chain
Although one could argue that the earliest example of cold chain dates back to the late 1700's as British fishermen created new ways to ship seafood, it wasn't until 1930, that the modern version of the cold chain came about. History tells us that in 1930, Frederick Jones designed and patented a portable air-cooling unit for trucks. By the late 1930s, this technology was being used on both rail cars and trucks carrying perishable cargo long distances. As highways grew and air travel took flight, so did the cold chain.
Today's cold chain has come a long way since those early days of shipping products from one state to another and between adjoining countries. Technology has made global shipping much more commonplace and the cold chain has followed suit. The pharmaceutical industry has benefitted from both technology and the cold chain and we are seeing more and more pharmaceutical shipments moving globally. The cold chain ensures the safe, reliable delivery of those pharmaceutical shipments and companies like Cold Chain Packing & Logistics are at the forefront of cold chain technology.
Cold Chain Packing & Logistics Passive Packaging Systems
Cold Chain Packing & Logistics offers a range of affordable solutions, from dry ice shippers to the high-performance systems utilising phase change materials and vacuum insulation panels designed to be easy to use, readily available, and able to product just about any temperature sensitive cargo. Pharmaceutical companies can use our shipping systems to ship important vaccines, medications, samples, and more anywhere in the world safely and confidently. With the ability to withstand constant stress in ambient temperatures of +30°C while ensuring temperature sensitive materials are kept frozen, make Cold Chain Packing & Logistics passive packaging shipping systems suitable for most applications and environments.
Contact Cold Chain Packing & Logistics
Cold Chain Packing & Logistics' custom tailored solutions are designed to comply with the World Health Organization's good distribution practices (GDP) regulations as well as Saudi FDA guidelines. To learn more about our solutions, contact Cold Chain Packing & Logistics today and speak with a Pharma Logistics distribution expert who can answer any questions you might have.
If you enjoyed this article, please feel free to share it on your favourite social media sites.