Envirotainer Ground Services
Cold Chain Packing ® is the only Envirotainer Ground Services Award holder in the Middle East and Africa.
Operating at Riyadh (RUH) and Jeddah (JED), our team of qualified Envirotainer experts are trained to ensure your active container is managed at optimum efficiency.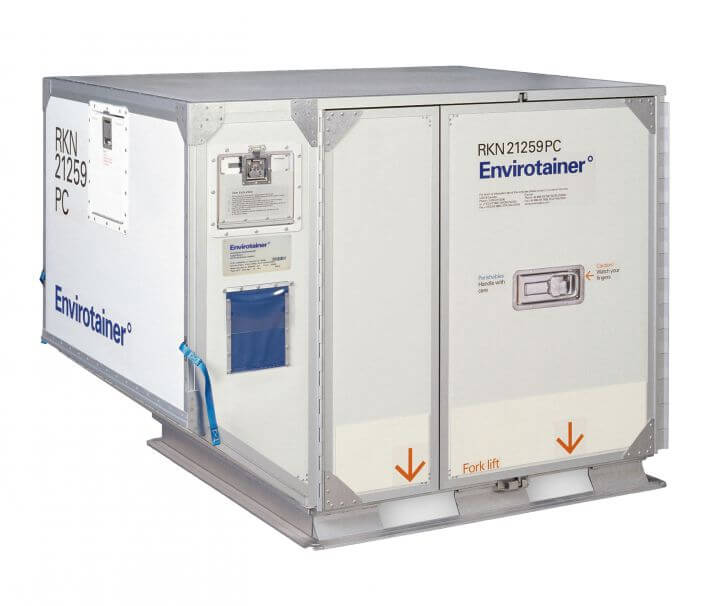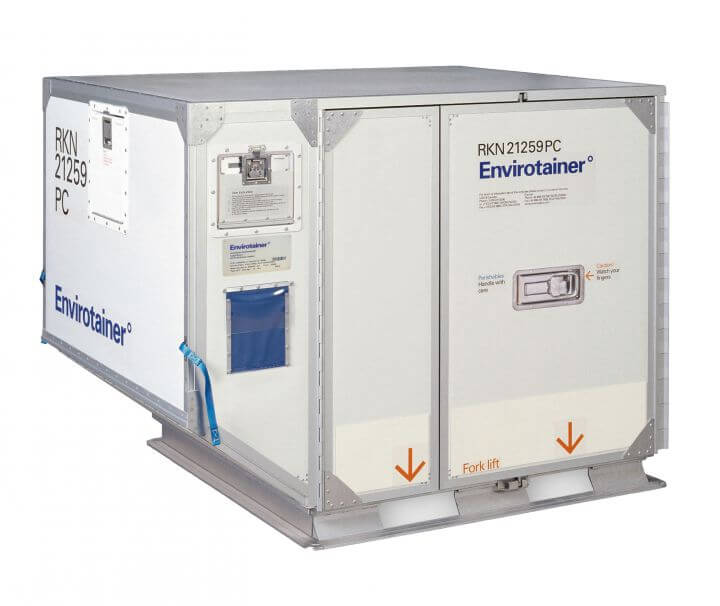 Dry Ice & Battery Replenishment
Give us some basic information about your shipment and we'll calculate your Dry Ice requirements at all re-icing points according to Envirotainer's official guidelines.
We also provide battery replacements – and we supply you with the official calculation document from Envirotainer so you have a full audit trail for every stopover.
Qualified Envirotainer Experts
Our Management and Ground Staff have all been trained in Envirotainer container handling and have been awarded the Envirotainer Ground Services Award.
Cold Chain Packing® is the only Ground Services provider in the Middle East to have achieved these awards, and it is testament to the high level of investment we make in our people and processes.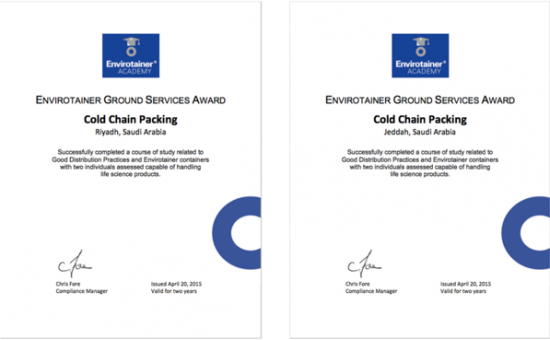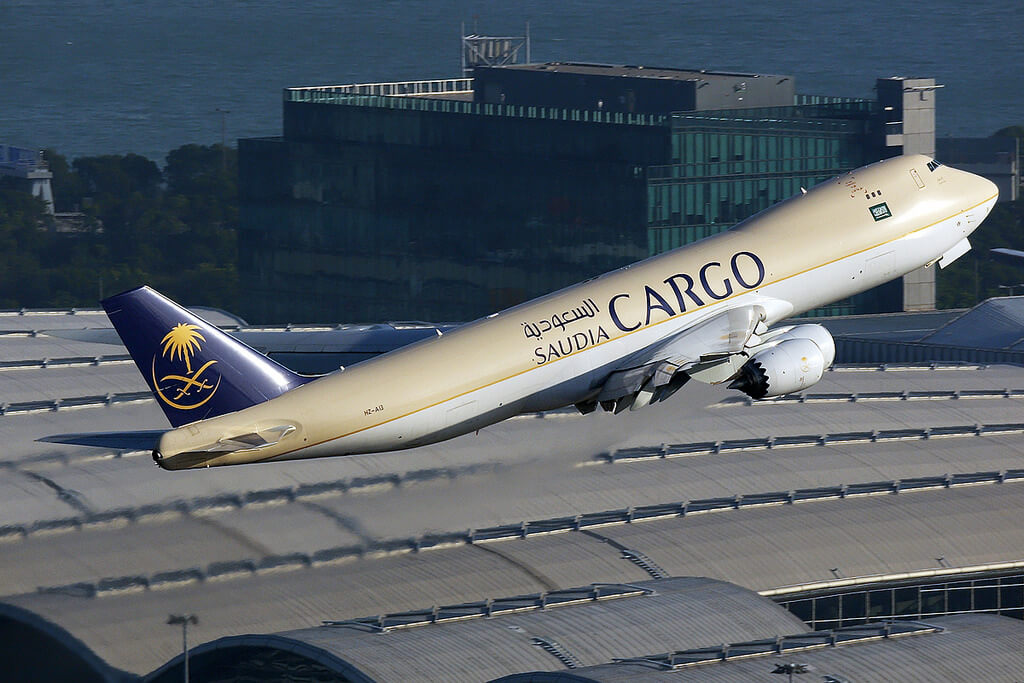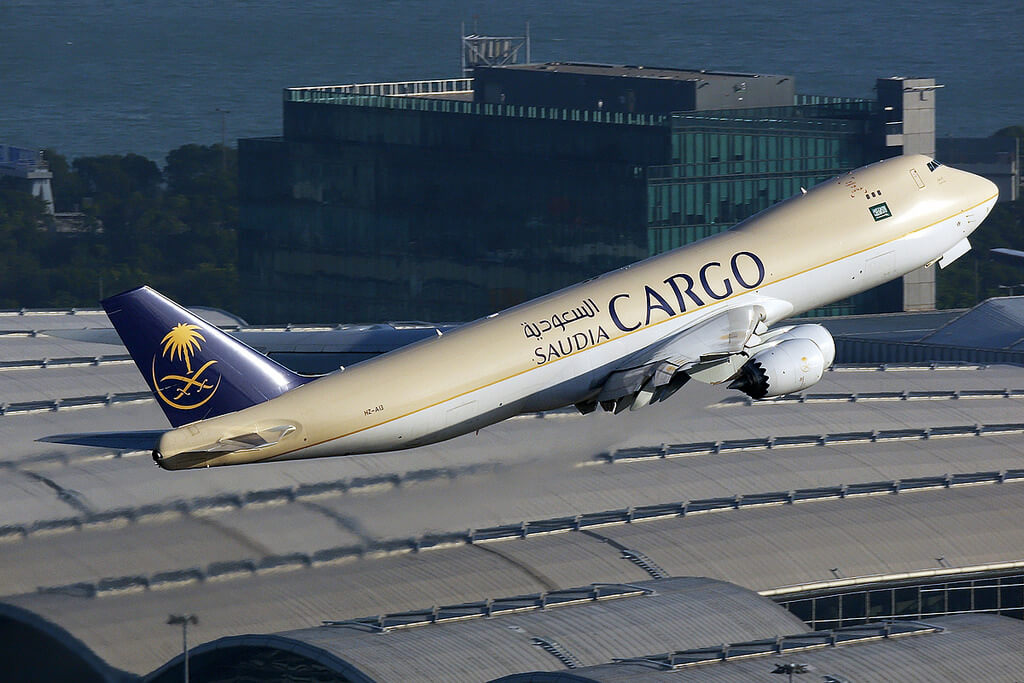 Strategic Partnership with Airlines in Saudi Arabia
Based on our strategic partnerships with airlines in Saudi Arabia we provide special monitoring of Active containers and we re-ice and change batteries for your Envirotainer t2 containers.  We ensure container check sheets are completed accurately – and we provide pictures for auditing (where possible).
We're available on-site at Riyadh (RUH) and Jeddah (JED) 24 hours a day, 7 days a week with pre-bookings – and you're able to have full visibility by tracking your orders in real-time via our secure online customer portal.
It is essential that you keep your Envirotainer containers iced and powered whilst waiting for Customs clearance for inbound shipments, or connecting flights for on-forwarding to its final destination.
Simply contact us to arrange a free consultation with our team to pro-actively put the necessary risk mitigation processes in place – along with a dedicated SOP for destination services.
By clearly defining the roles and responsibilities of all stakeholders we ensure smooth handling of your time- and temperature-sensitive valuable shipments from the moment it arrives until it is released from the airport.
Our other solutions for your business