One of the most important aspects of any cold chain logistics company is its ability to ship a wide range of pharmaceutical products properly and securely. This is because many of these products must remain at very specific temperatures to ensure their efficacy upon delivery. Many of these pharmaceuticals also have expiration dates that rely on those specific temperatures and humidity conditions. With that in mind, it is important that these products be kept within their proper temperature ranges to avoid them becoming useless or even harmless to the end user.
Within the pharmaceutical industry, there are three common temperature ranges used:
2-8 °C, or refrigerated
20-25 °C, or controlled room temperature
Below -20 °C, or frozen
Keeping these pharmaceuticals at their proper temperatures while they are being shipped around the world is the duty of cold chain logistics and the latest cold chain technology. And while this process might seem rather simple, it is often very complex and can present a wide range of challenges to cold chain management.
With that in mind, we are going to take a look at some common misconceptions people have about cold chain:
Close Enough Is Good Enough- while this might apply to many other industries, the shipping of important and sometimes life-saving pharmaceutical products require much more accurate tolerances. If a shipping label states that the products contained within must remain between 2°C and 8°C, then it must be kept between 2°C and 8°C throughout its entire journey with no exceptions.
It Doesn't Have To Be So Complicated- there are many things in life that are simple and they should be. Cold chain logistics, however, isn't one of them. There are many factors that go into designing, developing, and implementing an optimal cold chain, including:
What is being shipped?
Where is it being shipped to?
How long will it be in transit?
What is the climate like?
What temperature range does it need to be kept at?
What humidity level does it need to meet?
Can it be exposed to sunlight?
How many Critical Control Points will it have during the journey?
You Don't Need To Worry About Every Critical Control Point- in cold chain logistics, there are four important Critical Control points and they include Preparing The Product For Transport To The Shipper Location, Transportation To Shipper Location, Physical Loading, and In Transit. Each touch point is just as important as the one before it and if any of the touch points fail, the supply chain will be broken and the products will be rendered useless.
Cold Chain Logistics Shipment Monitoring Solutions
As the exclusive distributor within the Middle East for ELPRO, one of the devices we use is the Libero CL for shipment monitoring world-wide; a multi-use Bluetooth USB PDF Logger which features an internal temperature probe with a measurement range of -30 °C – +70 °C. It's 8 temperature alarm zones makes ensuring temperature specific pharmaceutical products can be monitored throughout the shipping phase.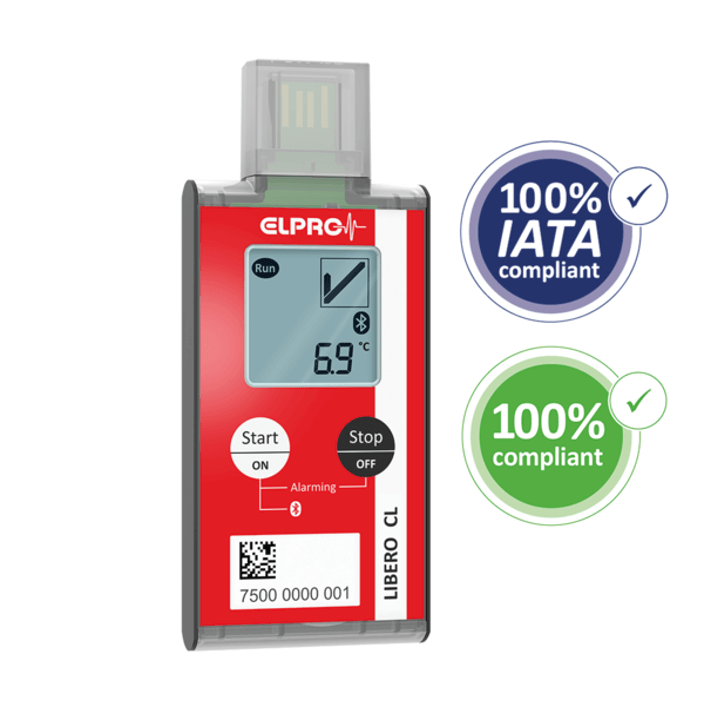 Elpro's Libero CH is a Bluetooth USB PDF Logger featuring an internal temperature/humidity probe which has a measurement range of -30 °C – +70 °C / 0% RH/100% RH. It's 8 temperature alarm zones, alarm on MKT and alarm on duration/time, and 2 humidity thresholds with alarm delay make this multi-use data logger essential for any pharmaceutical company, especially those producing and shipping vaccines.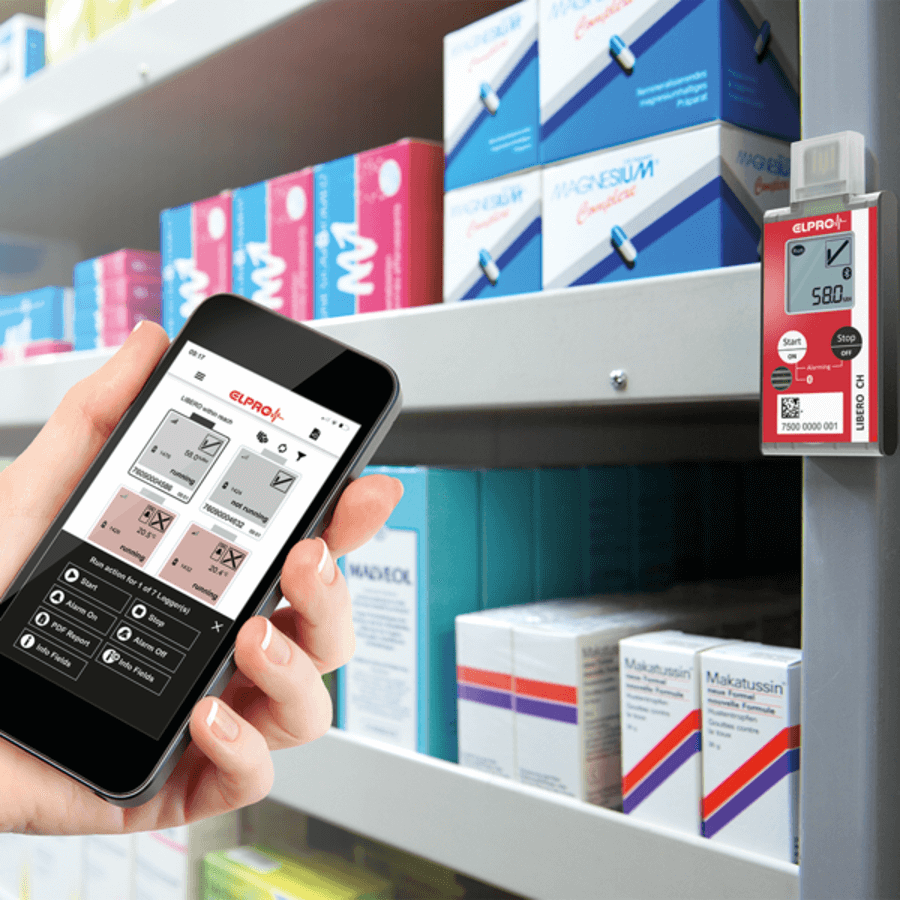 Contact Cold Chain Packing & Logistics
Cold Chain Packing & Logistics' custom tailored solutions are designed to comply with the World Health Organization's good distribution practices (GDP) regulations as well as Saudi FDA guidelines. To learn more about special door to door logistics solutions, contact Cold Chain Packing & Logistics today and speak with a Pharma Logistics distribution expert who can answer any questions you might have.
If you enjoyed this article, please feel free to share it on your favourite social media sites.