Crēdo™ on demand is a high performance, flexible, cost-efficient cold chain shipping rental programme which is available globally. It is a programme which uses a passive temperature control system, the Crēdo™ Cargo or Xtreme can ship bulk cargo and fully stacked pallets.
Crēdo™ on Reserve is a longer-term rental programme which offers inventory for longer periods. This is usually two years or longer, while paying for a small minimal number of trips during that period, at a fixed rate for each trip made. Services fees and any refurbishment needed is included in the package for the duration of the period being used for.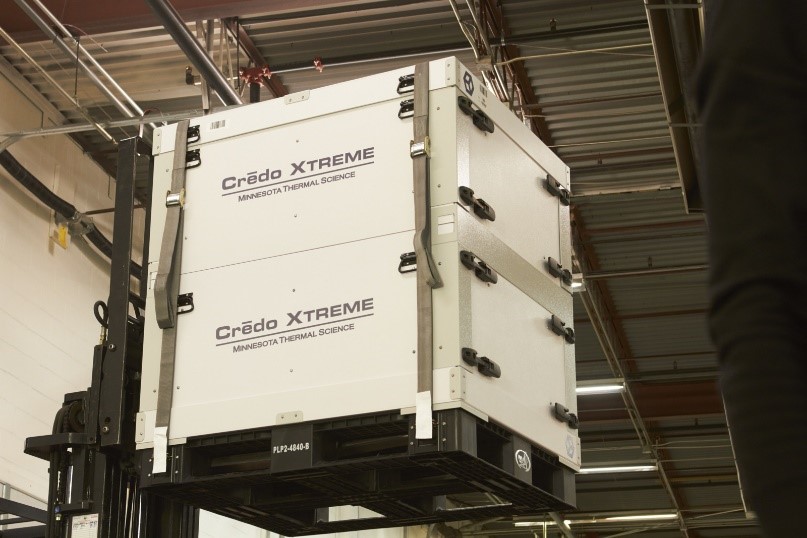 The programmes which are available are supported by the global network offering the ability to monitor shipments, return receipts, inspection, and refurbishment. For any replacement of damaged or expired components are available too.
There are many advantages, which are listed below
It is globally available at points which are convenient at different pick-up and drop-off locations
Meeting business needs is flexible and short notices
Additional options services are available
The ability to conserve cash for other projects and future projects
Managed by our team of experts allowing worry-free management
Sustainability is important, which is why they can be rented, reused, and recycled, helping the environment in the long run. As well as being sustainable, the service is reliable and you can be trusted with valuables, health-giving and lifesaving products. Everything you need to for safe shipment to any destination.
Solutions to Thermal packaging solutions on a global scale
Peli Biothermal is a single-use and reusable thermal packaging product which is used by leading global life science industries and companies. This includes organisations like, biotech, laboratories, diagnostics, and governments sectors. It is used to safely transport their most critical temperature-sensitive tissues, biologics, diagnostics, devices, and vaccines. Keeping them in pristine condition without the goods going to waste due to being destroyed by not being kept at the correct temperature when being transported.
All Peli Biothermal products are qualified against the highest standards.
Why Cold Chain Packing?
At Cold Chain Packing we are here to provide safe, secure, and controlled distribution of your critical time temperature sensitive, clinical trial logistics or controlled room temperature cargo. Dedicating ourselves to give you the best service. We are one of the leading providers for pharmaceutical and healthcare logistic solutions. Cold Chain Packing understand that there is an increase in demand of manufacturers, regulators and consumers and can help support this. Based in Saudi Arabia, our years of experience operating in one of the worlds most extreme climates, allows us to offer a wide range of services and high-quality products for the cold chain industry.
Our new Credo drop point in Jeddah allows you to terminate your lease agreement and not worry about the return logistics, so now you can rent the container from anywhere in the world to protect your cargo during shipping and drop off the empty container to our warehouse in Jeddah once the journey is completed.
The advantages of Cold Chain Packing
We partner with industry leaders to bring the best cold chain products and services to the Middle East
Your local experts to help your business stay compliant with all regulations
Providing expert cold chain management with our specialist pharmaceutical and healthcare logistics expertise.
To find out how we can help cool your supply chain, click here to contact us today and find all the information you need about Cold Chain Packing & Logistics.